Bermuda Aquarium & Zoo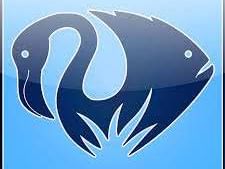 Founded in 1926 it is one of the world's oldest aquariums. The spectacular 140,000-gallon North Rock Exhibit showcases live corals and large predatory fish, including sharks and a black grouper.
The Zoo displays over 300 birds, reptiles and mammals from oceanic islands in lush, naturalistic exhibits with coastal walkaways and beautiful water vistas. The fragile nature of island ecosystems is a key theme in the Caribbean, Australasia and Madagascar Exhibits, which all have free-flight immersion areas that allow visitors to see animals as they would in nature.

Located between the Aquarium & Zoo, the Bermuda Natural History Museum contains interactive and audio-visual exhibits that provide an insight into Bermuda's geological formation, its habitats and the impact of human life on a small island environment.
40 North Shore Road Flatts Village Bermuda
Monday09:00 - 17:00
Tuesday09:00 - 17:00
Wednesday09:00 - 17:00
Thursday09:00 - 17:00
Friday09:00 - 17:00
Saturday09:00 - 17:00
Sunday09:00 - 17:00