Ascots Restaurant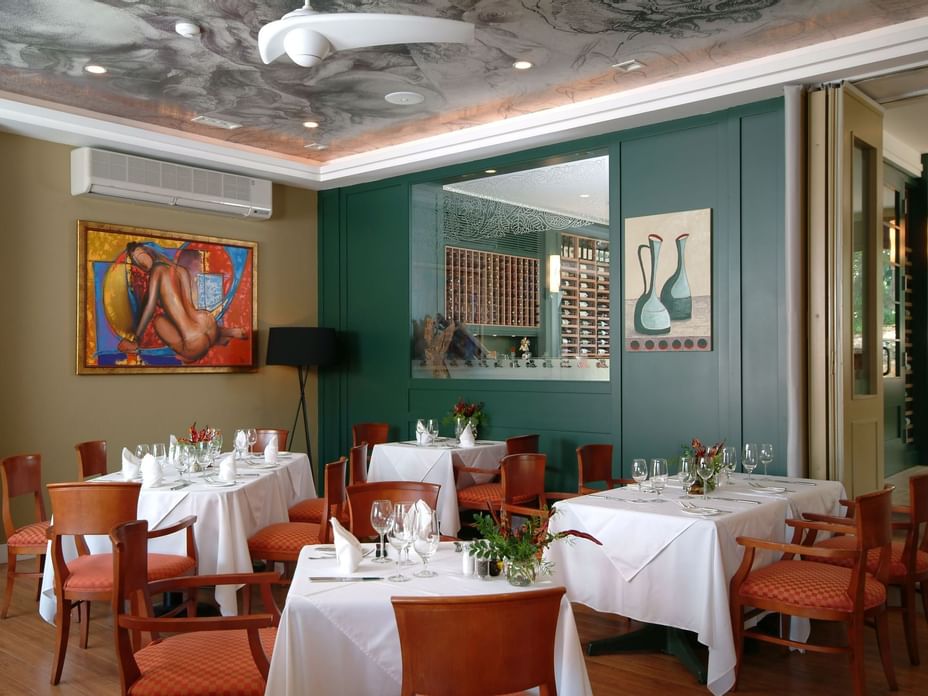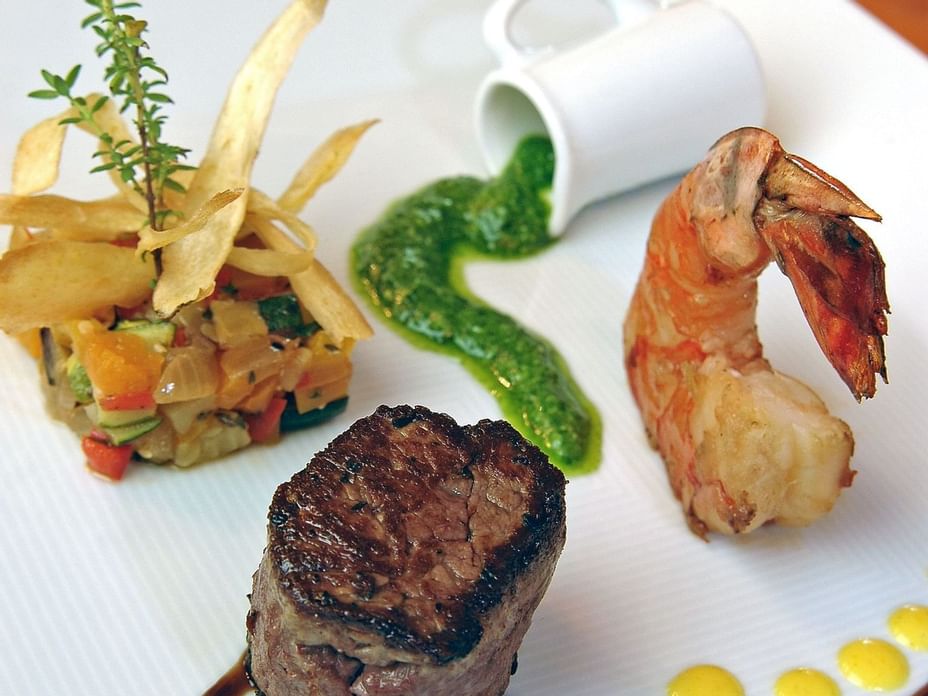 Ascots is truly a gem of a restaurant in Bermuda, not only for its outstanding cuisine, service and ambience, but also for its location and setting. The restaurant is modern and spacious with large windows and silk curtains. One side of the restaurant overlooks the pool and the other the patio and garden. The restaurant features a center high ceiling covered with Leonardo Da Vinci sketches. Ascots has been voted on the Bermuda Gold list for Best Fine Dining in Bermuda multiple times.
While Ascots does not offer room service, you may still enjoy a quiet evening in your room as they will happily place your order on a tray for you to take back to your room. There are no additional 'room service' charges for this dining option.
Children from the age of 6 are welcome to dine in the restaurant when accompanied by an adult. While Ascots does not offer a children's menu, the chef is happy to adjust the portion size.
Reservations are strongly recommended. Guests are required to wear a mask when not seated at the table.
Lunch: Tuesday through Friday
12pm - 2pm
Dinner: Monday through Saturday
6pm - 9pm
While the restaurant is closed on Sundays, a 'lite bite' menu is provided in the bar lounge for hotel guests only.